The Week Ahead
The Week Ahead
6 November 2023 (by Claire Grady (c.grady))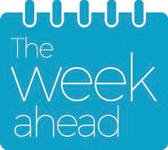 Good morning,
It was lovely to welcome the children back to school this morning. I hope you all had a lovely break. A few reminders for this week from the last newsletter.
Building works continue - We are nearing completion on this phase of works inside the school building. Our new KS1 toilets and hygiene suite will soon be handed over to us. We commenced work on the school field and maintentance work on the front playground during half-term. There are risk assessments in place to ensure the smooth running of school continues as this work is completed. It is really important that children are not late in to school so that everyone can enter school by the same door.
Today - Y4 Reconciliation Preparation - The family learning classes begin today after school - 3.15-4pm. Please wait in the playground and a member of staff will bring you into the hall.
15th and 16th November Parent's Evening - A text will be sent tomorrow afternoon. This will contain a link that will allow you to book an appointment for your child/ren.
Wednesday 8th November 9-11am. Family Learning letter is coming home today. If you would like to join the group please return the slip ASAP. The first class is on Wednesday.
Monday-Wednesday this week - Y6 are taking part in Bikeability - staff from LCC are leading this.
Friday 10th November 2.15pm - Y5 Remembrance assembly. Y5 parents are welcome to join us for this. The playground gate will be open at 2.10pm.
And finally... please try to return the November remembrance crosses sent home before half-term. We have had some lovely examples sent back today. Every child should be able to see their cross in school during November.
Thank you
Mrs Grady